Design System
I created components for the desktop and mobile version. This library will continue to be updated as the product scales.
Improved Retention
The original drop-off points improved by over 10% retention—with the growth in scale, this shows an impact on hundreds of people. Furthermore, we saw fewer comments about the UI, while discussion around the content itself increased, which is desired.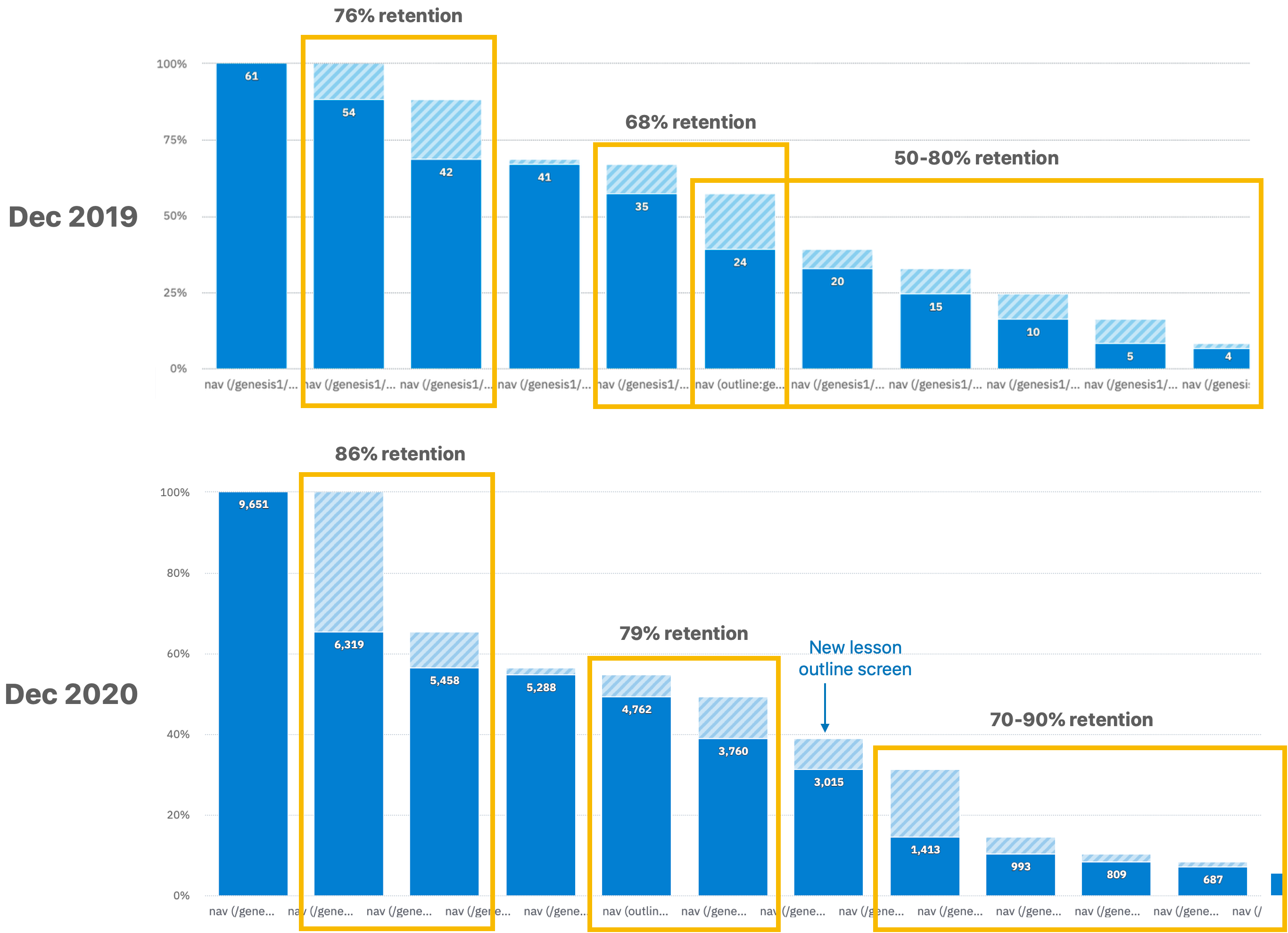 New Drop-Offs
We also saw increased drop-off at a couple points.
1. After the Home Screen: with a push in marketing in 2020, the site received many visits from non-target users.
2. After the lesson outline: this may be the result of adding an option to save progress here, creating a natural stopping point.