Round 2
Content: Moving forward with Concept 3, I started laying out all the content and forming the "walls."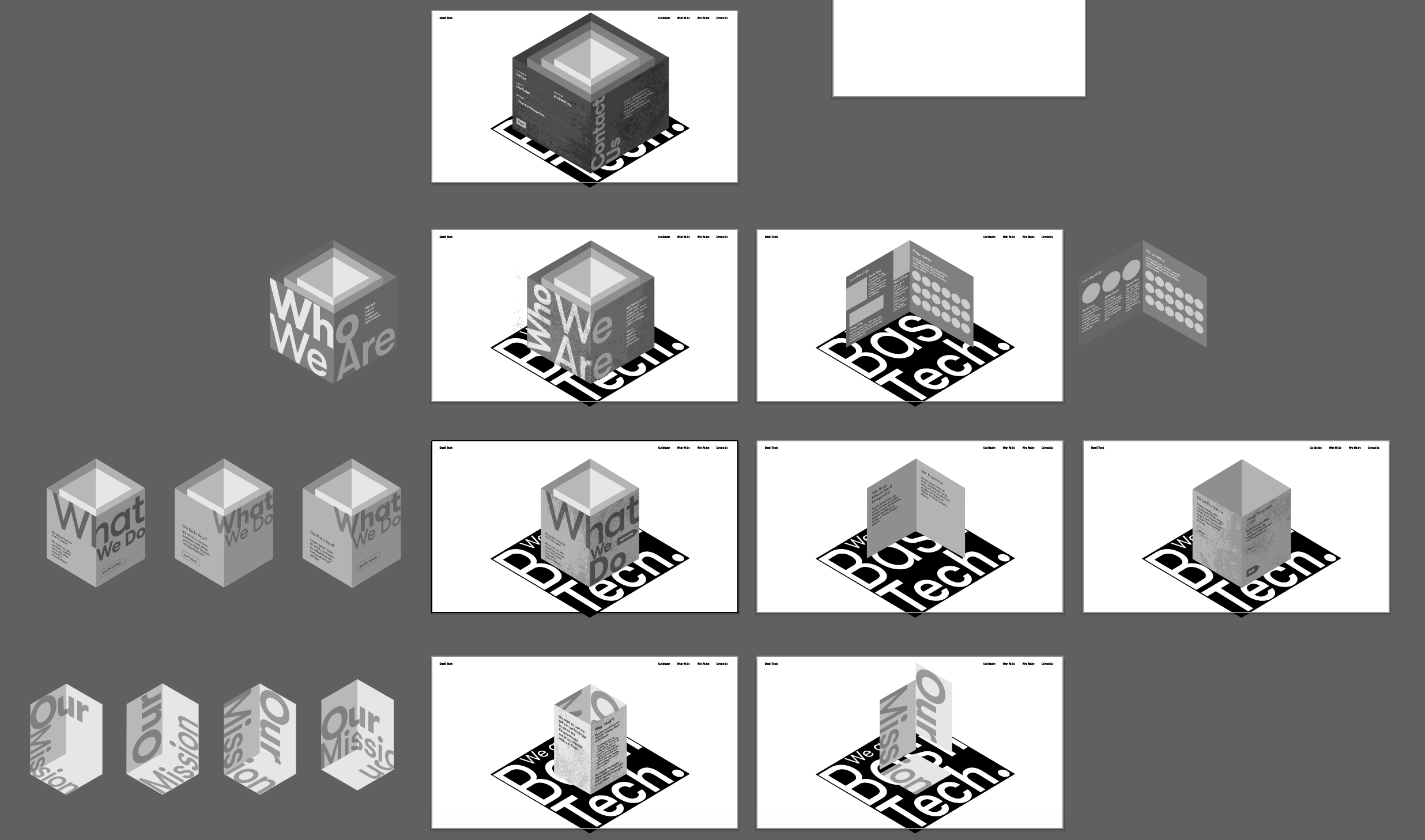 Color: I began developing color palettes following the theme of the Tabernacle built by Bezalel.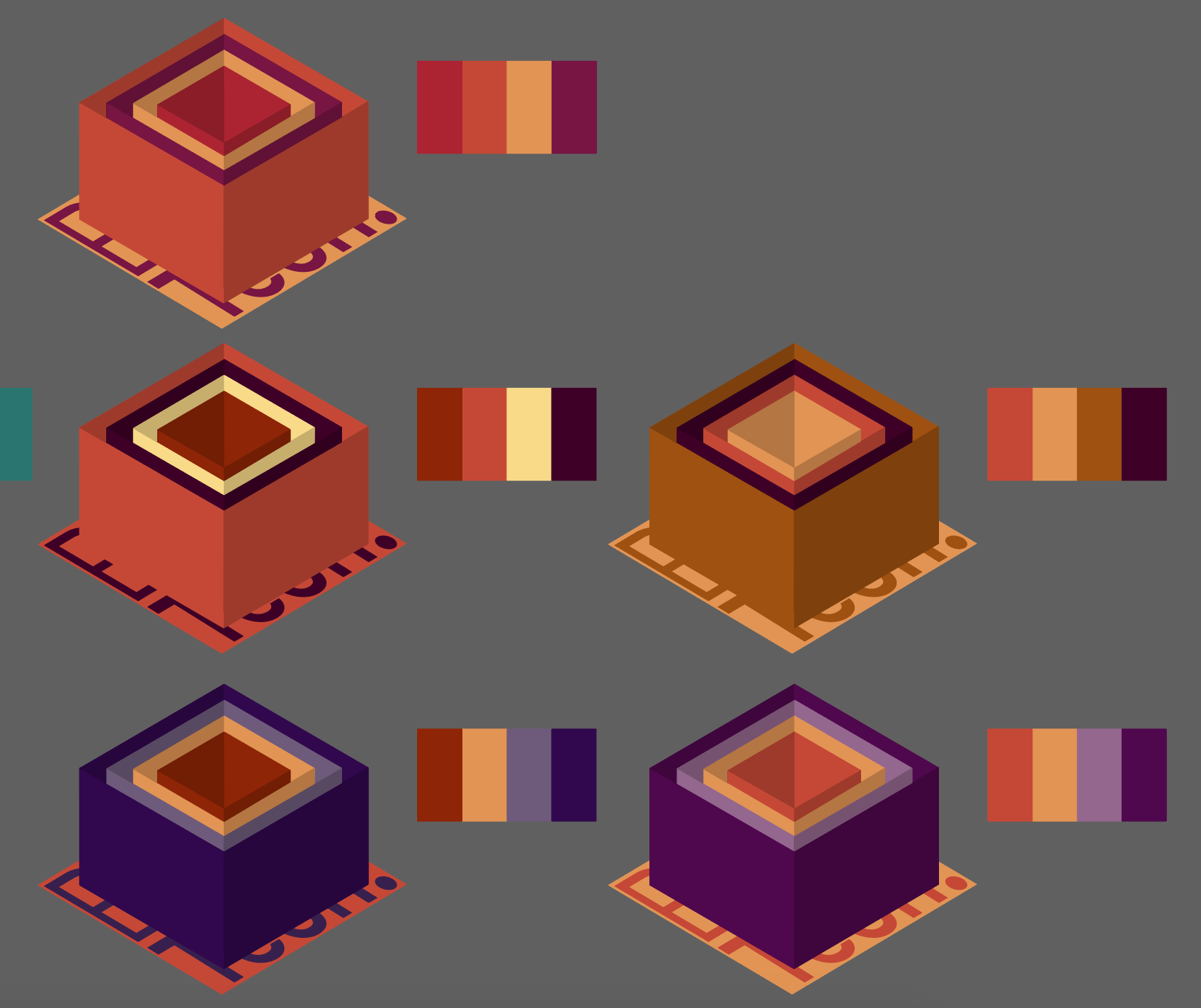 Round 3
Readability: At this point, we realized that any small text would be difficult to read at the scale and angle they were sitting in the design. I decided that for walls with text to read, the "camera" would swivel and zoom in so the text would sit squarely on screen. I gave the developer a storyboard of the intended behavior.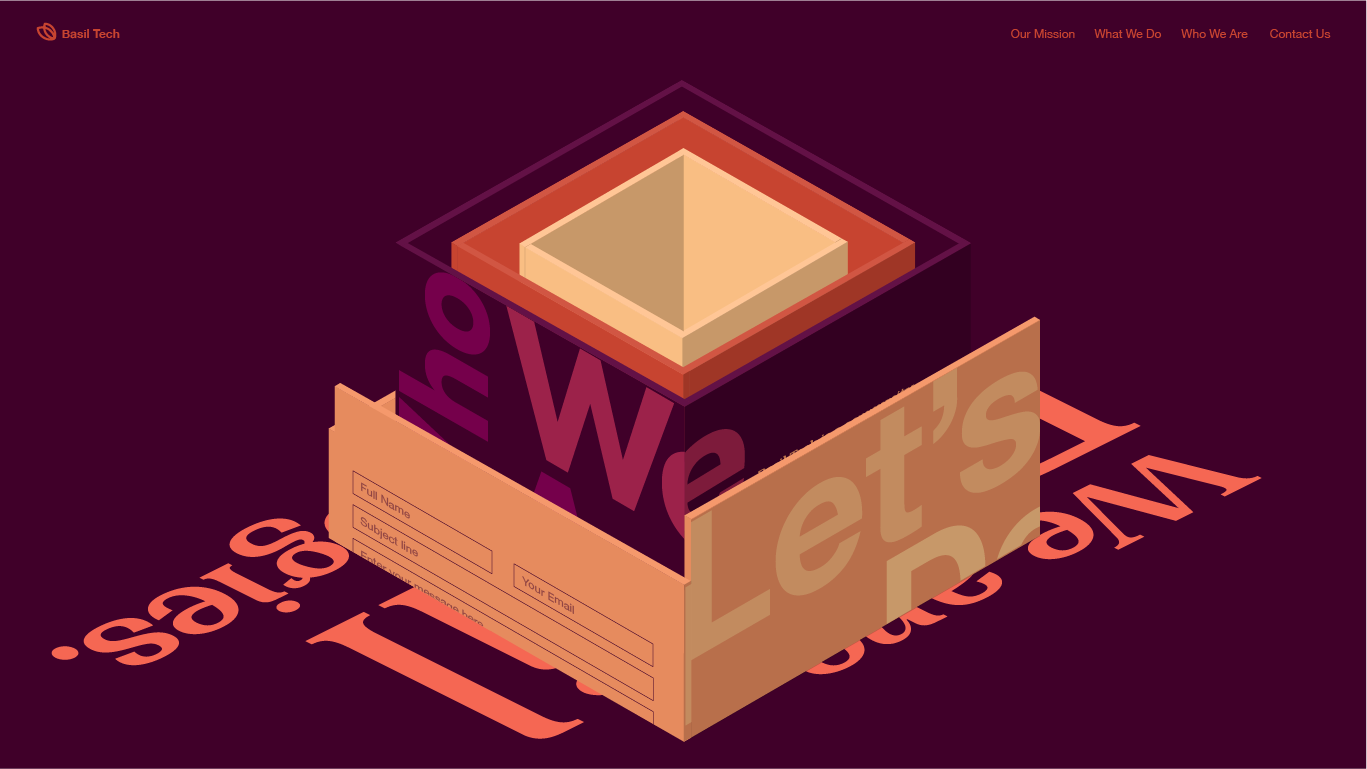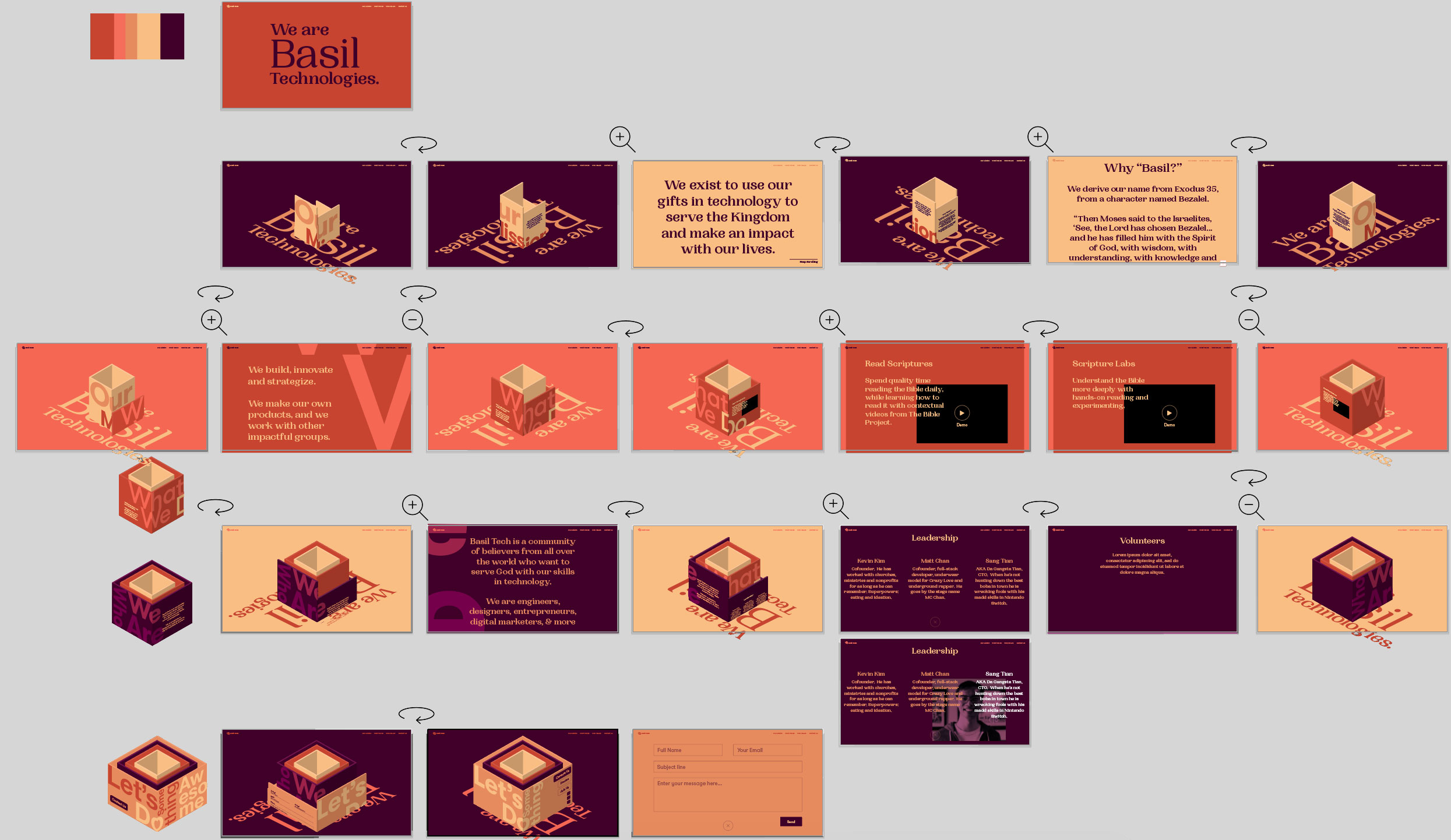 Round 4
Technical contraints: As we started implementing, the developer ran into technical challenges implementing interactive elements (i.e. buttons) on the 3-d walls. Thus, we pivoted to use 2-d elements for interactive portions. I created a new storyboard to show the alternating "wall" (3-d) and "page" (2-d) states.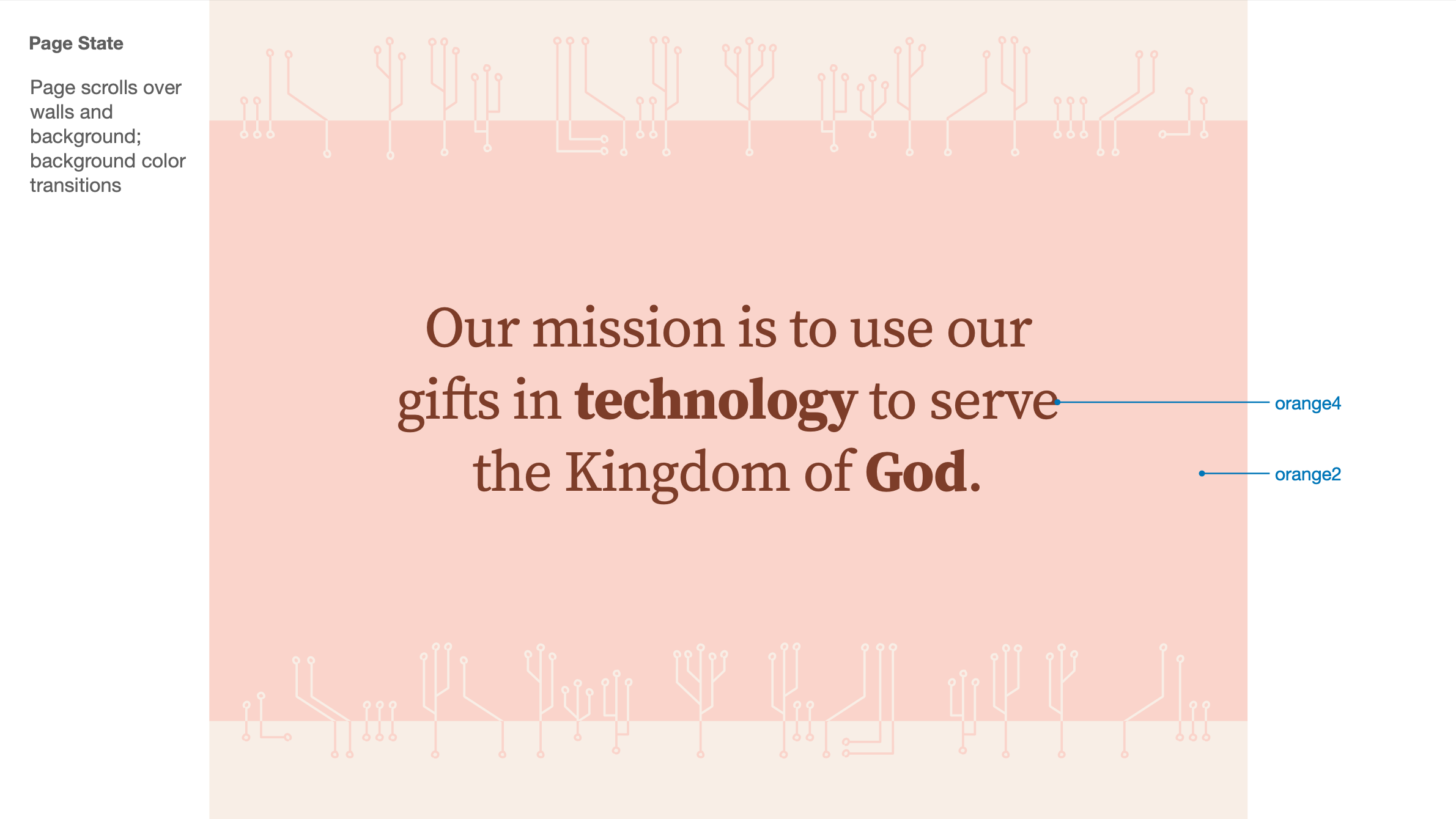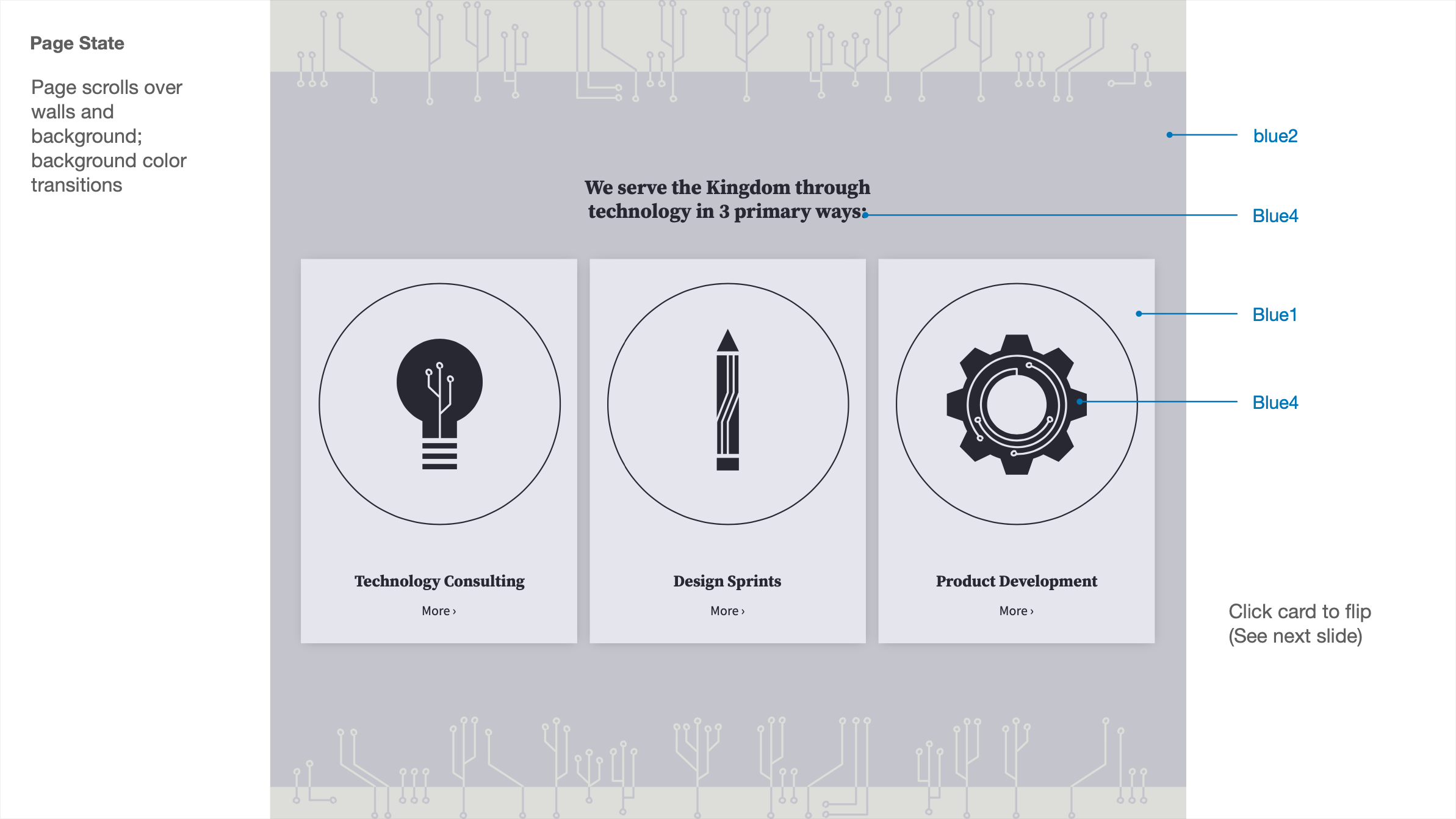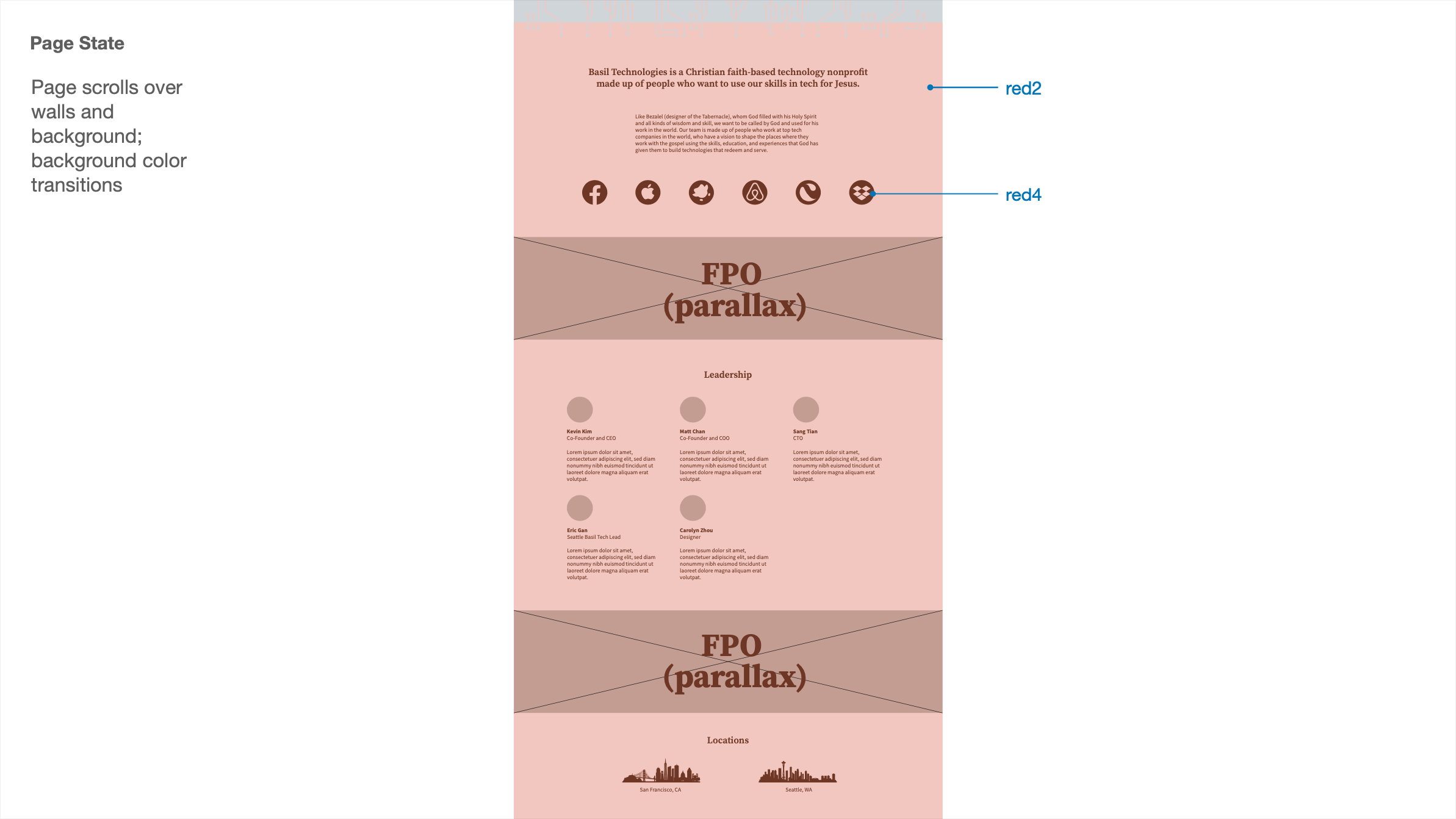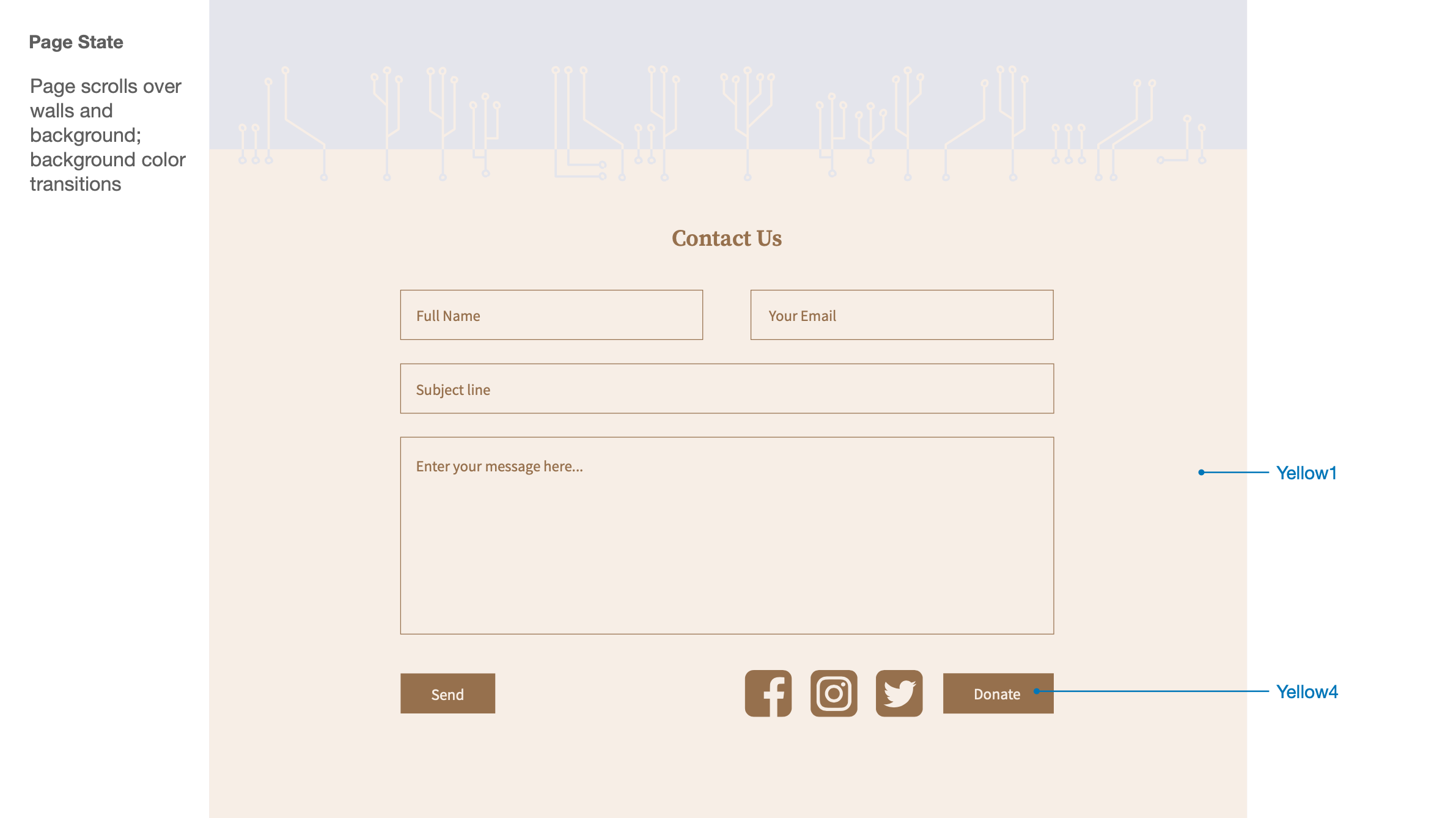 Assets: Separately, I also created the designs of the walls, the page border designs, and the various background states.