Development
With higher-fidelity mockups, I tried different ways of grouping content, displaying them and navigating between them.
Below are some ideas I explored and tested (with help from our research team, testing for task completion, ease of use and appeal).
Exploration: Carousel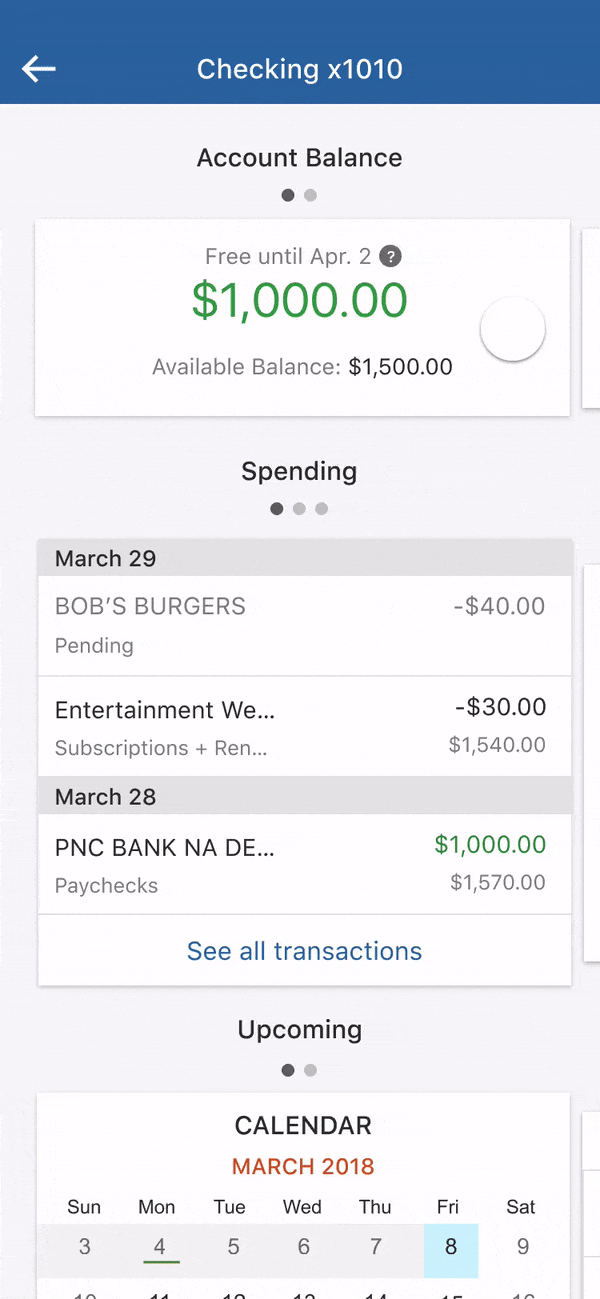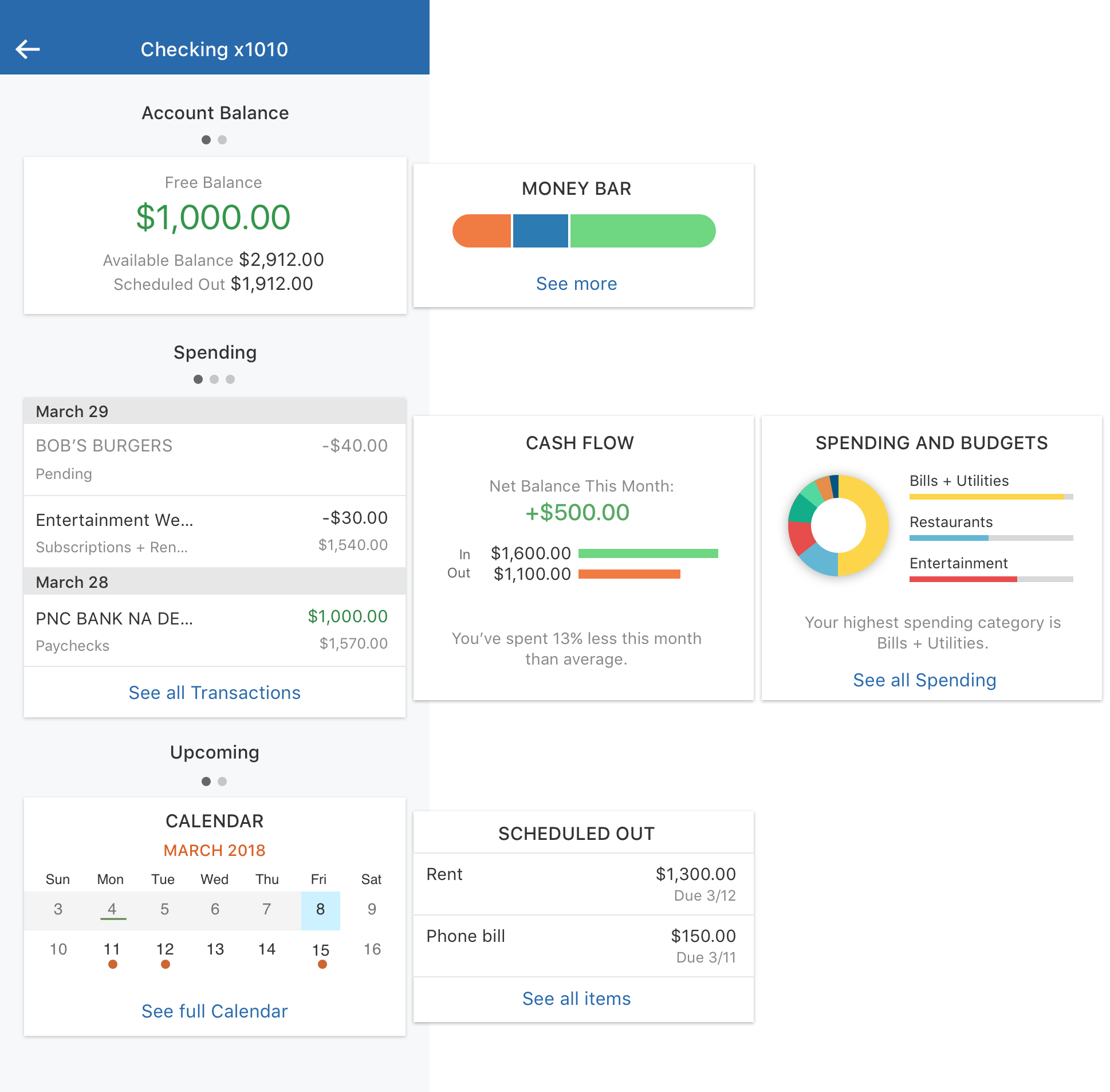 Task completion: 66%; Ease: 4.9/7; Desirability: 6.1/7
Pros
Organized by function/topic
Cons
Can't compare cards in the same group
Mixes action and static items
Exploration: Tabbed Pages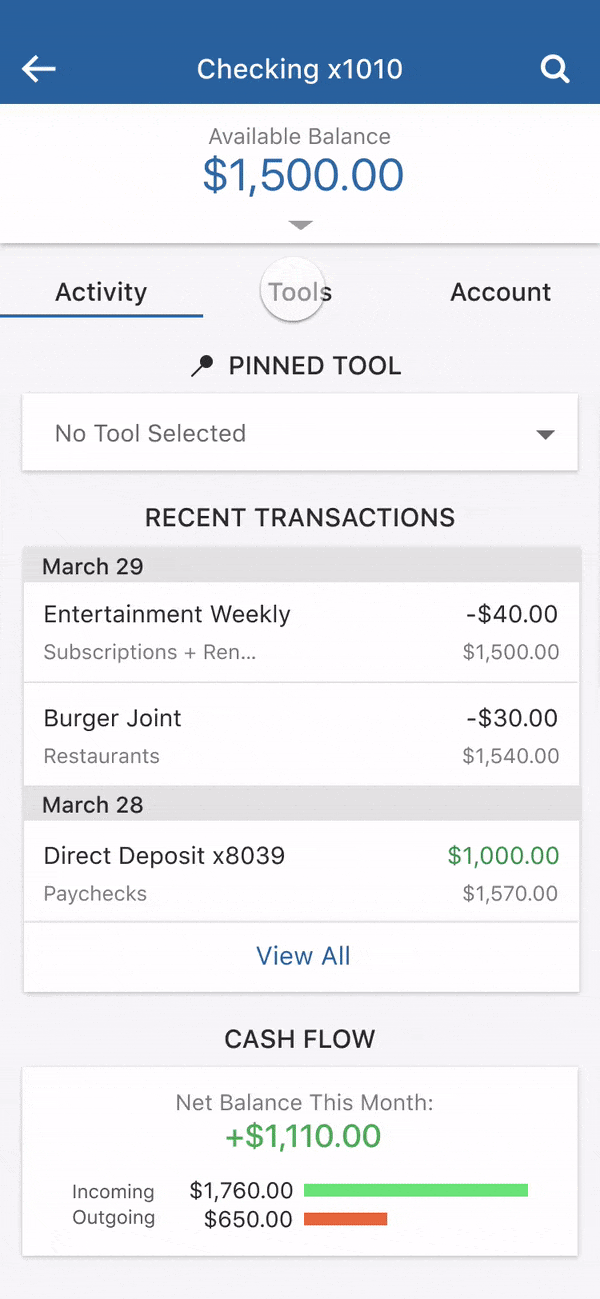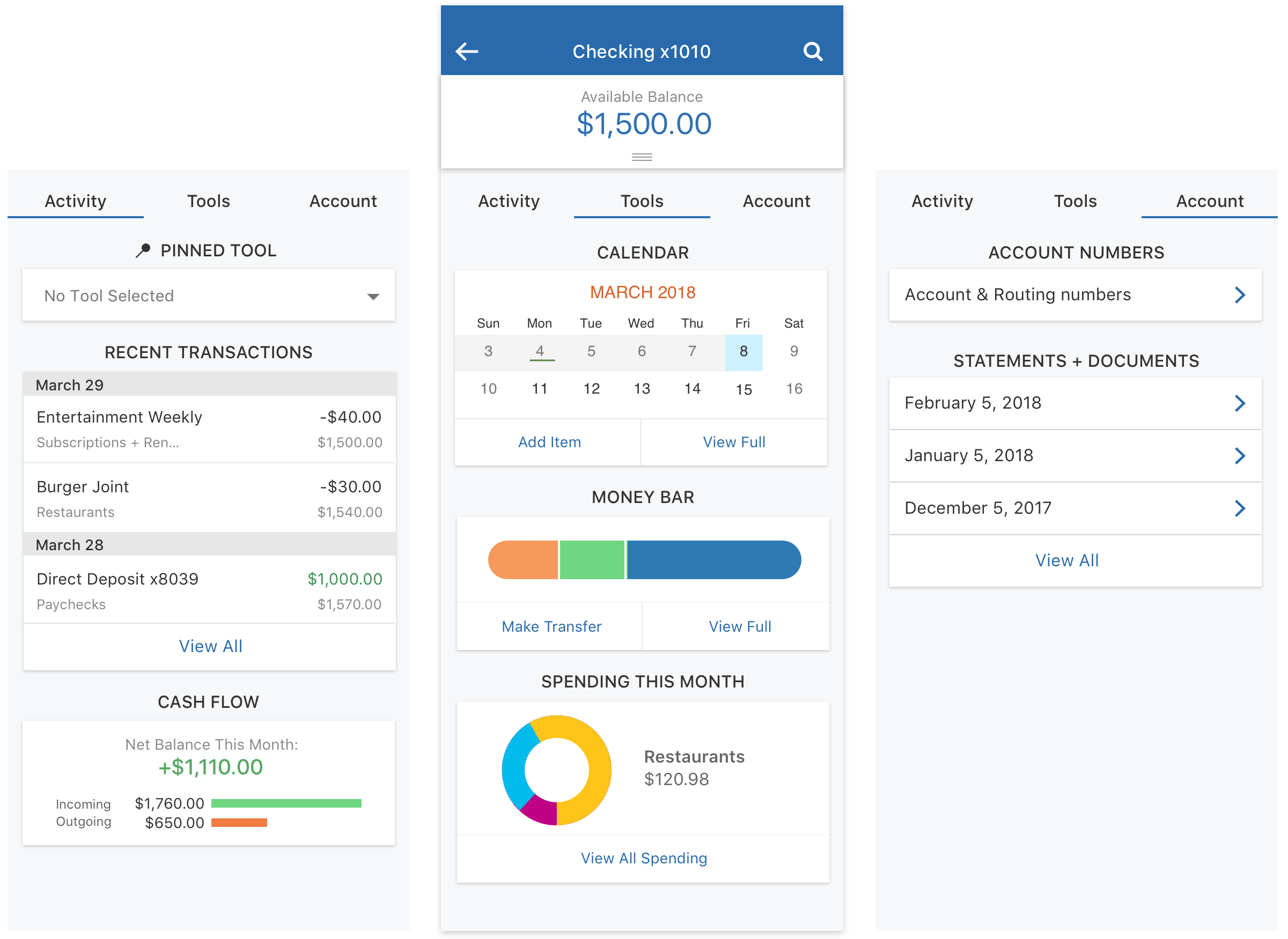 Task completion: 80%; Ease: 5.5/7; Desirability: 5.4/7
Pros
Shorter pages, less scrolling
Cons
Content hidden and less discoverable on other pages
Difficult to assign page names
Exploration: Tool Bars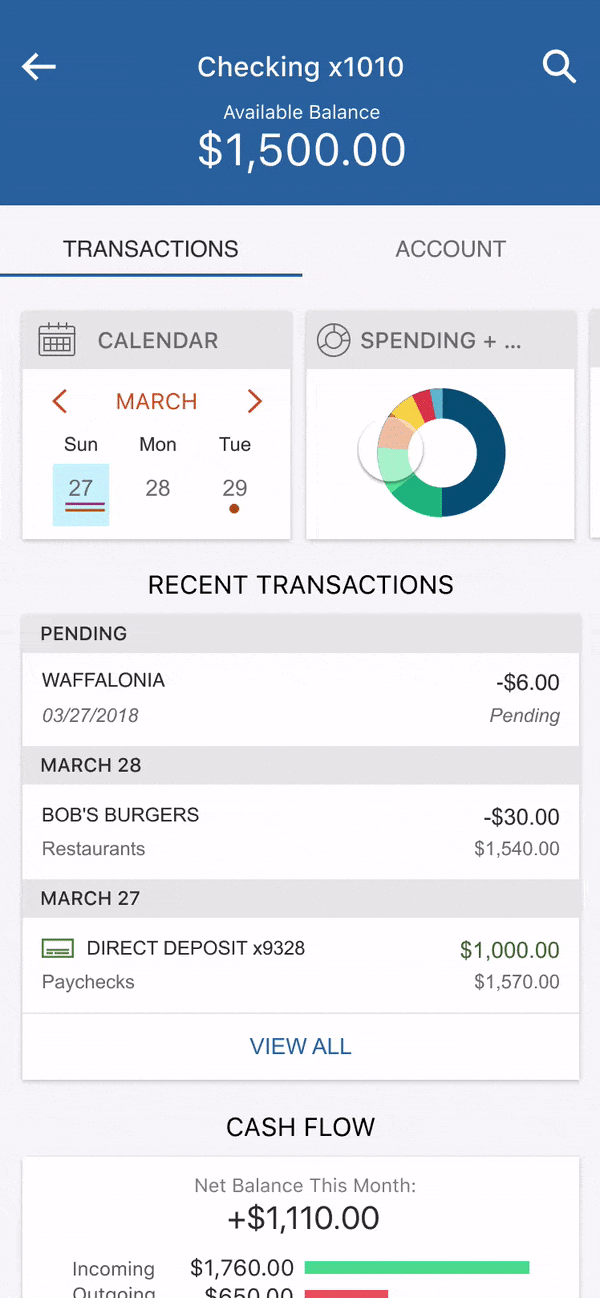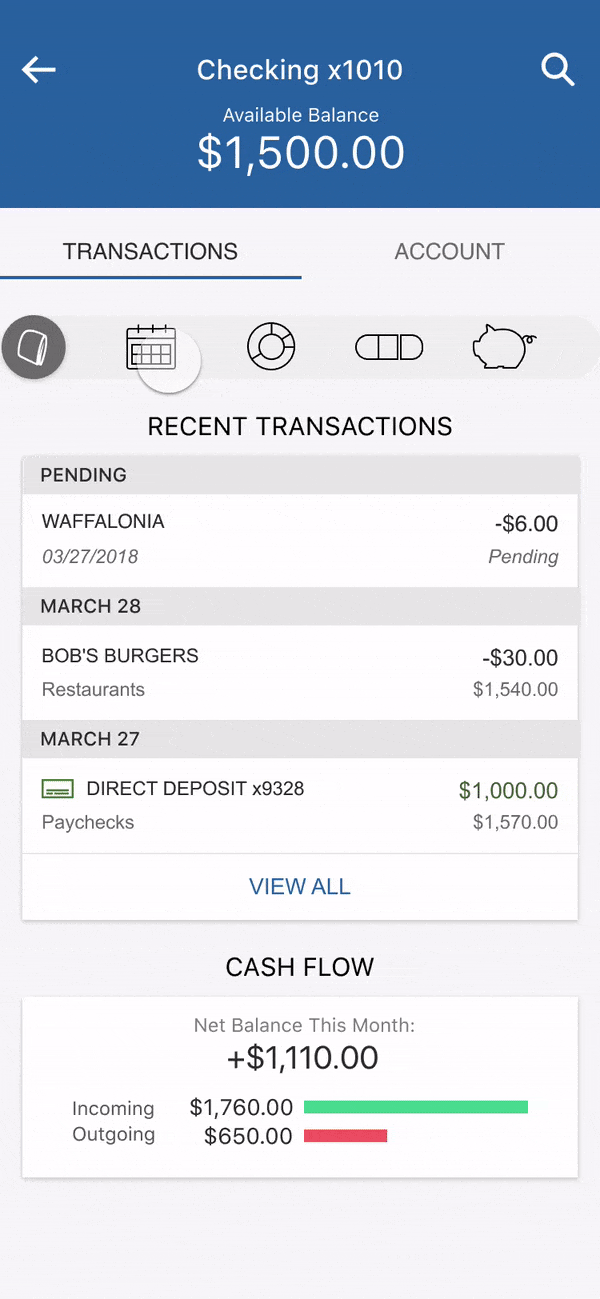 Task completion: 100%; Ease: 6.5/7; Desirability: 6.2/7
Pros
Gives quick visual snapshot of financial activity
Smaller widgets/icons are easier to process
Cons
Less data presented at a time
Everything I need is on one page. I could easily manage the account without leaving this screen.
Non-PNC participant, on icons toolbar version
66% of users preferred the "tool bar" versions, across 15 A/B tests where users completed a set of tasks in one version and then were shown the other options.
Iconography
As I moved forward with the icon tool bar, I further developed the tool icons to make them more recognizable. Adding color (borrowed from VW's brand) were well received by stakeholders and users for adding visual delight in addition to brand familiarity.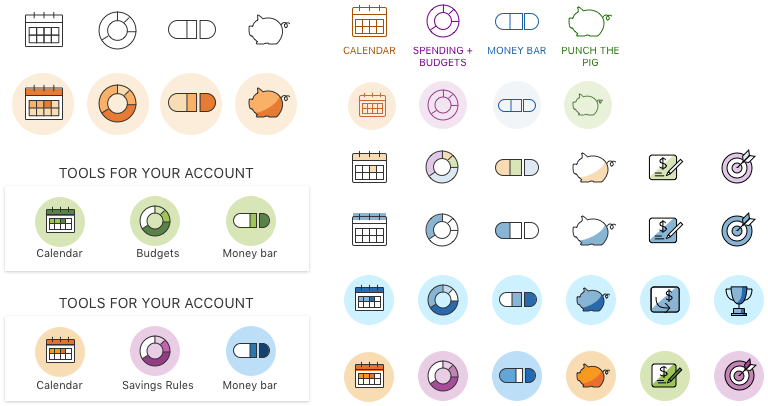 Through metrics and qualitative feedback, I learned what worked well and continued to refine them. Some highlights include the enlarged account balance, the tool bar component, and the single page layout.